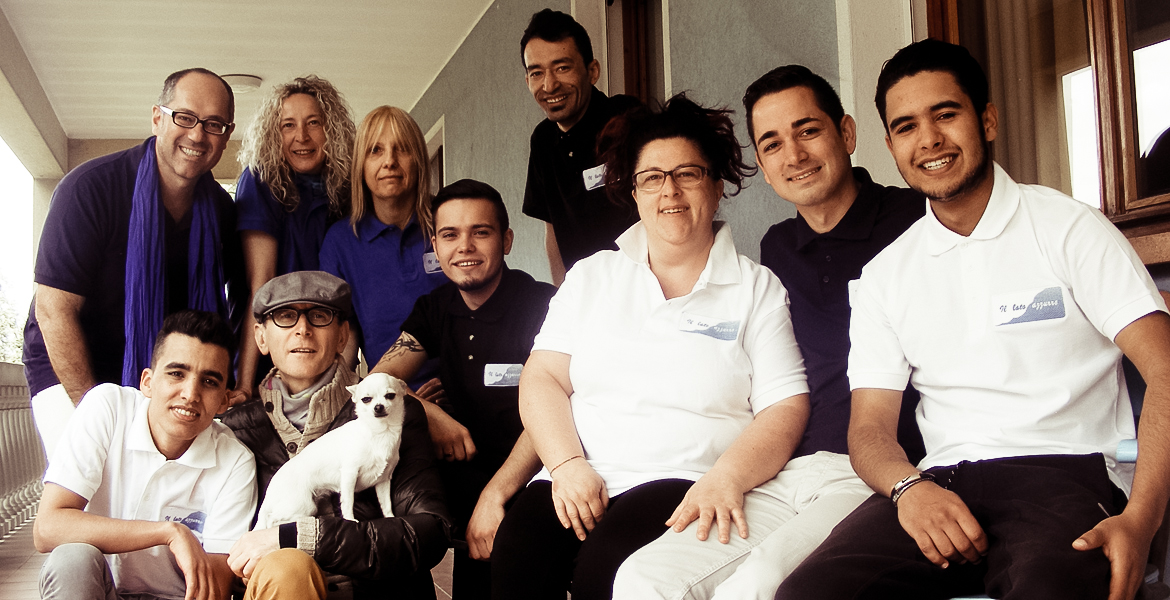 The Cultural Association Il Lato Azzurro was formed to create spaces and incounters to experiment alternative methods of interpersonal and social relations.
Since 1997 it has been operating actively in the Venetian lagoon territory, offering within the cultural center various courses and cultural activities for adults,and children, above all aimed at improving relationships through activities facilitating group dynamics educating towards peace and developing creativity.
Since February, we have re-opened and the management has again Altravenezia. Emanuele Maspoli & C. s.a.s.
So you will find again the founders of the blue side to welcome, Tonino and Emanuele, along with the new staff and Michela, Cinzia, Nadia, Rudy, Matias, Parviz, Chakib, Anderson and Paolo.